The Powerful Subtlety of  Breath…
the Greatest Gift of Life!
Yoga beautifully complements Life….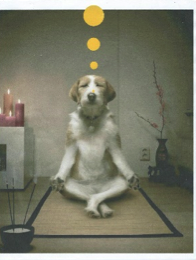 Both offer opportunities to be:
~  Focused
~  Balanced
~  Present
~  Flexible in both body & attitude
~  In Tune with yourself & others
~  Breathing & Stretching through stress
~  Spirited on many levels
      
Poem by Glenn Barr, Yoga Student
Class above The Burm. Trades twist branches .
Postures, Breathing.
Whales arching, breathing. White mist.
Clouds stretching, Body floating.
Surfers Balanced
Paddlers in Sync.
I'll join them tomorrow….
 

"Yoga for EveryBody"  
Filmed on location at Waipuilani Park, outdoors by the ocean, the DVD emphasizes how the gentle flow of breath can ease you in and out of poses, at any age and any level of yoga experience. 
At this unique time, I'd like to offer my Yoga for EveryBody DVD so that we could Feel a sense of Togetherness and enjoy a Peace of Maui.
Like my classes, the DVD is FREE, donations appreciated in addition to the $6 for shipping/handling when mailed in the US.  Costs are higher in Canada and Europe.   Om Shanti 
"Yoga for EveryBody Classes"
Ease into Yoga with gentle stretching through breathing.
People of varying ages, flexibility, levels of yoga experience, & "EveryBody" type are welcome.
CLASSES ~ North Kihei:
Days/Time: Mondays, Wednesdays, Saturdays 8-9:15am
Location: Waipuilani Park
Outdoors on a grassy lawn facing the Ocean behind Maui Sunset Condos, past the 1st Tennis Court under a Monkey Pod tree
Fee:  FREE  (Donations Appreciated)
RSVP: Open Classes~~ no registration needed Bring a Beach towel & water
Yoga Certification
Beginners & Advanced Integral Hatha Yoga,
Swami Satchidananda Integral Yoga Institute
Private & Group Classes
Available upon request
Contact:
Gylian Solay 808.344.8068   gyliansolay@gmail.com  I am no longer teaching Yoga in the park.
***Sandy Callender is teaching there.  Please contact her directly.*** 
Sandy Callender (808) 214-2766 scallen14@yahoo.com
In 1970, I attended a lecture at St. John the Divine, and was introduced to Swami Satchidananda, his persona and teachings. As I listened to him that night, my spirituality-in-hiding was tapped into, like finding the vein of a gold mine. I became a devotee of Swamiji's – attending classes and retreats, and living at the Ashram located in Pomfret, Connecticut during my Integral Hatha Yoga Beginners and Advanced Teacher Training Courses, I received my Integral Hatha Yoga Instructor Certifications in 1979 and 1980.
To broaden my scope and understanding of Yoga, I have attended Yoga classes and Satsangs from various other teachers which only strengthened my foundation built on the experiences, years, and teachings of Swamiji, my main teacher/guru.
Swamiji's style and attitude woven through his teachings are close to my heart and purpose:  a Spiritually Mindful Body, a term I use to depict a connectedness that is always there, and we fine tune throughout our lives.
"Truth is One…Paths are Many"  

Dedication of the lotus temple 1986.. I was present
Yoga Appreciations!
  Ms. Gylian comes with my highest recommendations as a Yoga instructor.  Why?  Regular following of her yoga poses has given my body permission to unwind to the point where my pelvis is open and my right foot no longer pronates outwards, leaving me looking like ½ of Charlie Chaplain!!!
      Regular Yoga with Gylian changed my direction.  I'm now going forward in at straight line.   Ms. Gylian is a positive influence in my life.    Her classes are gentle; yet they've changed me for the better – emotionally – spiritually – physically.
~Ali-Jones Carter

       I'm trained as a Yoga instructor, and had been doing Hatha (Breath) Yoga on my own until I began taking Hatha Yoga classes with Gylian in 2011.  When I began studying with Gylian, my knees were quite stiff.  Previous knee surgery had taken its toll.   The gentle way Gylian guides one to visualize the breath flowing into and through all the joints, gave me back the flexibility I thought I had lost as a result of surgery.   My knees feel much stronger.  I'm able to sit comfortably in a full-lotus position.  Mahalo Gylian for your instruction, guidance and love in helping me heal.  Your friend for Life!
~Bob Carter
       I have been attending for over 5 years when I am on the island (3 months a year) and her classes are one of the highlights of my stay there.  Gylian is is an exceptional teacher and has now become a very good friend…she gives her all to every class and embraces her students with the Aloha Spirit!
~Jane
       I have benefited so very much from Gylian's expertise and knowledge of her field, as well as her caring way of presenting the exercises.  She factors in diverse levels of students experience in a most effective way.  I really need these classes for the benefit of my health.  As a Senior Citizen, it's important that I have an option such as this which I can do every day, so that I develop improved range of motion and better ability to function in life.   Her method of teaching the class is gentle enough that I am able to follow along and benefit.  In my 9 years living on Maui, she is the first yoga  instructor of this quality that I have encountered. Having the class outside is the best assistance to my health, other than the yoga.   Waipuilani Park is the ideal location for this community offering. I look forward to further developing my health and fitness in this way.
~Caroline Gold